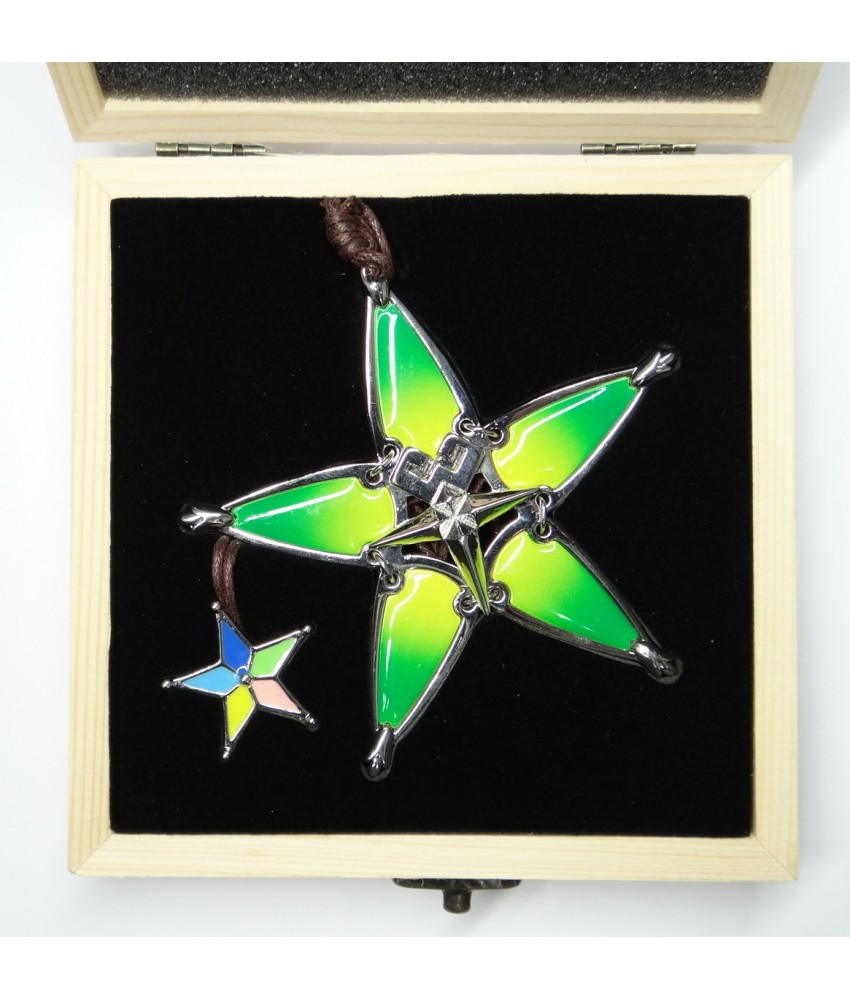 High Quality Metal Ventus's Wayfinder from Kingdom Hearts
"Somewhere out there, there's this tree with star-shaped fruit. And the fruit represents an unbreakable connection. So as long as you and your friends carry good luck charms shaped like it, nothing can ever drive you apart. You will always find your way back to each other. An unbreakable connection."
The Wayfinder necklace is made of solid zinc alloy.
The pendant is a star-shaped lucky charm that is used to provide luck to travelers.
A special significant to relationships.
Ventus's Wayfinder is made from high quality zinc alloy. It weights about 2.5 oz.
Wayfinder Dimensions: 3 1/2" W x 3 1/2" H x 1/8" T
Star Dimensions: 1" W x 1" H x 1/8" T
The box is made of pine wood with a metal clasp lock to secure the wayfinder. Box Dimensions: 5" W x 5" H x 1 1/2" T.
Easy to write or draw on the box to make it a unique gift for Kingdom Hearts fan.
Tags: Kingdom Hearts